TRUMP TOWER [email protected] CITY, MAKATI - CONDO UNIT FOR SALE
Ref : Property #14
Address :
Trump Tower, Kalayaan Ave., Makati City,
MAKATI

| | |
| --- | --- |
| Selling price | : Php 32,200,000 |
| Down Payment | : Consult us |
| Reservation Fee | : Php 150,000 |
Description :
Living space : 94 m²

Number of rooms : 1
Number of bathrooms : 1
Number of toilets : 1

THE TRUMP TOWER PHILIPPINES AT CENTURY

CITY, Makati City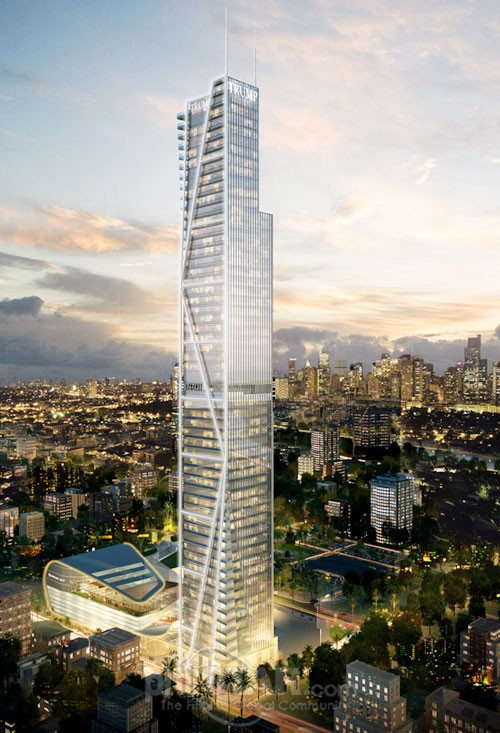 Tower of power: The first Trump-branded tower in the Philippines, Trump Tower Manila, developed by Century Properties in collaboration with The Trump Organization, will have a very elegant and sleek glass curtain wall facade. It is located along Kalayaan Avenue at Century City in Makati City. Formerly International School in Makati City.
Trump Tower Manila has 250-unit residential skyscraper that will be one of the country's tallest buildings.
The Trump branded projects have always been associated with the world's premier real estate. Trump buildings are known for their spectacular views, prime locations, luxurious amenities and discerning owners. The existing clientele of Trump includes global CEOs and celebrities. The experience of owning a Trump branded property and living in the Trump lifestyle is unparalleled.
Superior Quality,
Detail and Perfection are standards the Trump demands of all properties bearing its name. The exclusive touch of the Trump brand is present in every aspect of their properties, from the design driven, cutting edge facades created in collaboration with the world's best architects, to the flawless interiors designed specifically for each market to the world-class service. No detail  is overlooked. With each of its developed and branded properties, the Trump brand continues to raise the bar of super luxurious living consistently.
NEW YORK MEETS NEW MAKATI
-
New York City
is the center for international affairs and considered the cultural capital of the world. Home to several of the most recognized skyscrapers; New York's skyline is universally recognized. With the city's significant role in the economy of the United States and its rich history in architecture, the arts, entertainment and fashion, the Big Apple's unmistakable flair continues to be an icon of success and prominence in the world.
The City of Makati  or
"Modern Makati"
is the undisputed financial, commercial, and social center of the Philippines. Makati is the hub of urban energy and vigor, where a multitude of exhilarating dining establishments, five-star hotels, the hottest nightspots and the country's most popular shopping malls are located. The city also allows full access to the top schools, churches, the head offices of all the banks and financial institutions, and embassies, Makati is constantly evolving and reinvigorating itself, transforming into a true megalopolis.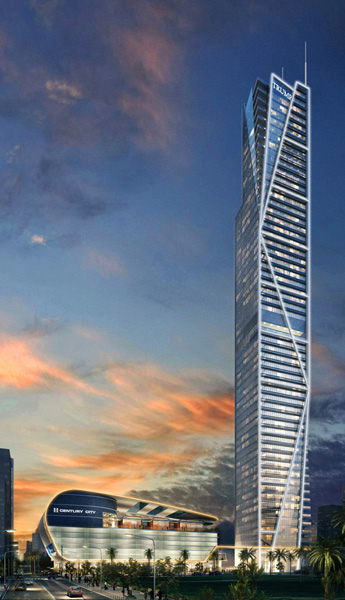 Capturing the spirit of New York and capitalizing on the dynamic growth of Makati, Trump Tower Manila merges the great vision of two internationally-acclaimed cities in one quality product that will elevate the standards of Philippine real estate.


FROM INTERNATIONAL SCHOOL TO INTERNATIONAL CITY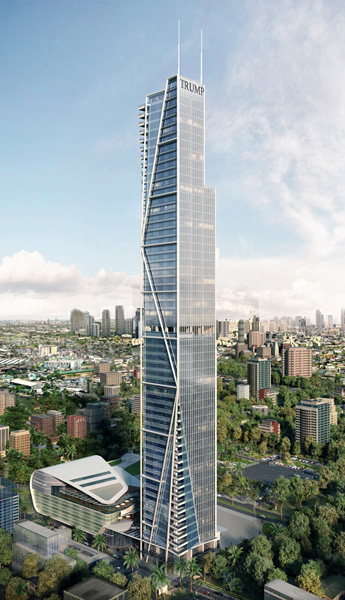 Rising on a portion of a property formerly occupied by the international School Manila. Century City is a completely new urban experience that will perpetuate the rich history heritage and world class standards of its predecessor. Century City is a ground breaking architectural and design landmark, a fully-master planned vertical village of luxury high-rises,. corporate office towers, a state-of-the-art medical-IT building, and the Century Center shopping complex.
Echoing the International school's ideals of creating a true global community and promoting unity in diversity, Century City will bring the best of the world in one place-a true international city that will become one of Asia's most exciting destinations. Right in the heart of

"MoMa"

or

"Modern Makati

", Century City will be entirely new urban experience set to redefine the skyline. Spanning an a avenue we call

"Kalayaan"

which is the Filipino word for "Freedom", it will be an experience that liberates us from everything we have ever known in defining a city.
Century City's location is second to none, within the modernizing future-ready district of a city in constant evolution.
Architecture and Design Philosophy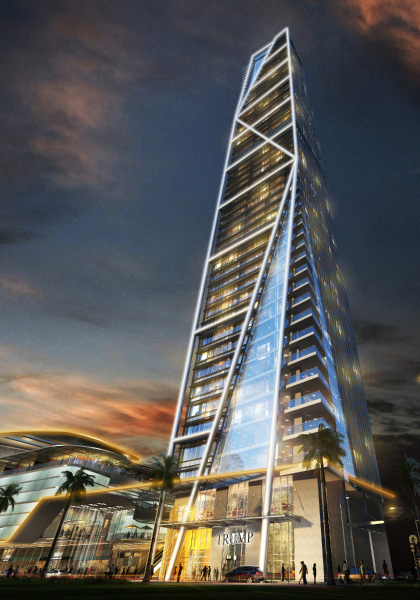 Trump Tower Manila's
concept of the "peeled" facade is articulated with internal balconies. The top and bottom corners peel away which accentuates the dynamic form of the tower. Its curtain wall facade maximizes spectacular panoramic views of the city. The facade's function is environmentally responsive where light shelves and shading systems are designed to react to the building's orientation in relation to sun's path.
URGENT
Announcement;

10 Available Unit- Available for Sale

*
Unit Floor Area:   94.78 sq.m.
1 BR Furnished Unit
Total Contract Price:     Ph27,025,000.00
*
Unit Floor Area:  79.14 sq.m.

1 BR Unit -Semi-Furnished with 1 Parking slot
Total Contract Price:    Ph 34,500,000.00
*
Unit Floor Area:   94.79 sq.m.
1 BR Unit- Furnished with 1 parking slot
Total Contract Price:   Ph 31,050,000.00
*
Unit Floor Area:  94.78 sq.m
1 BR Unit--Furnished with 1 parking slot and Storage
Total Contract Price:   Ph 32,200,000.00
*
Unit Floor Area:  44.7 sq.m.
Suite Unit:  Furnished
Total Contract Price:   Ph 13,800.000.00
*
Unit Floor Area:  148.99 sq.m.
2 BR Unit - Furnished with 1 Parking Slot and Storage
Total Contract Price:   Ph 46,000,000,.00
*
Unit Floor Area:   269,00 sq.m.
4 BR Unit- Furnished
Total Contract Price:  Ph 97,750,000.00
First come- First serve only
LIVE ELEGANTLY


The perfect home for the discerning clientele. At Trump Tower Manila, units are carefully designed to adhere to the Trump brand's superior design and development standards. The tower's units range from 57 sq.m. (613 square feet) for suites to one- to four-bedroom units. The penthouses are very spacious at 425 sq.m.(4,574 square feet). Prices start at Ph 9 million. For the residential suites, three interior design themes will be reflected in the interior finishes: Downtown Soho, Park Avenue and Fifth Avenue.

A stylish neighborhood in lower Manhattan notable for being home to many art galleries and artists' lofts, and for its trendy boutiques and flagships or national and international brands. Distinguished for its unique architecture, Downtown SoHo blends 18th century elegance in its decorative cast-iron facade and "hip" interior design through high contract hues.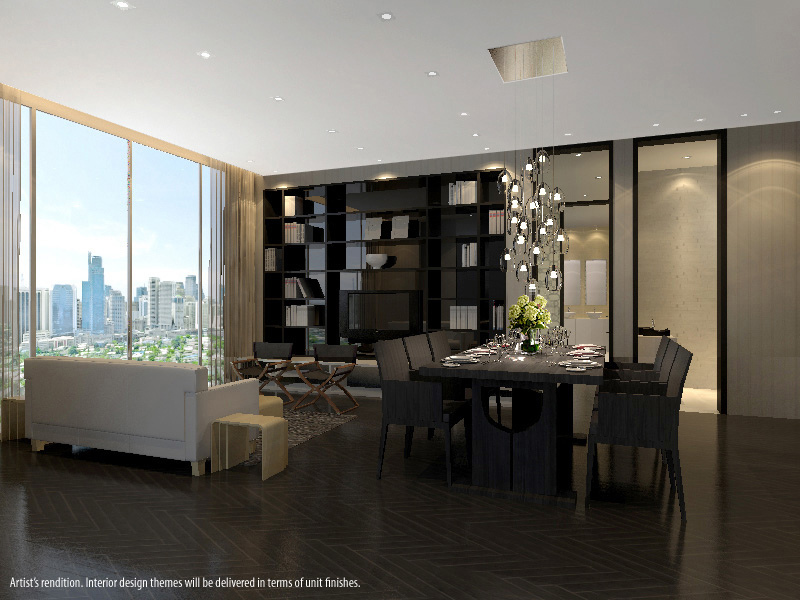 At Trump Tower Manila lends Downtown SoHo's unique sophistication through ebony wood flooring, pristine white walls with linear paneling and white natural stones in smooth matte finish. Downtown Soho is the ideal interior theme for the upwardly mobile citizen with a contemporary taste in design.
FIFTH AVENUE
Ranked as one of the most expensive avenues in the world, Fifth Avenue in New York City remains coveted for its endless variety of upscale retail shops, deluxe apartments and prestigious penthouses. It borders east of the Central Park, making it even more desirable for its lush environment.
Trump Tower Manila

brings glamorous Fifth Avenue's classic design aesthetic through art deco in light wood veneer floors and walls, marble and granite natural stones in creams and browns. Fifth Avenue is the perfect interior finish for those who want to enhance and showcase their artwork collections like paintings, sculpture and art installations.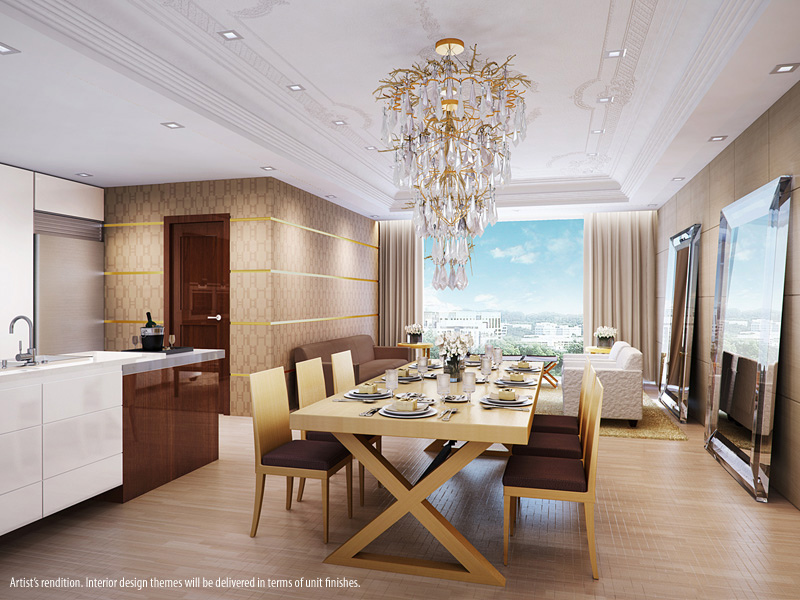 PARK AVENUE

Originally known as

Fourth Avenue, Park Avenue carried the tracks of the New York and Harlem Railroad in the 1830's. Well-know for its begonia flowers and lush greenery, Park Avenue's overall design philosophy remains classic and timeless.


Trump Tower Manila echoes Park Avenue's

transitional style using traditional moldings on walls and cornices, contemporary wenge wood flooring, lacquered high gloss finish for doors and door jambs, marble and granite natural stones in cream, white and black. Park Avenue is best suited for those who want the best of both worlds- fusing contemporary and classic in interior finishes.

This shows a typical floor plan in Trump Tower Manila. Each floor within the building will house 1 to 6 units.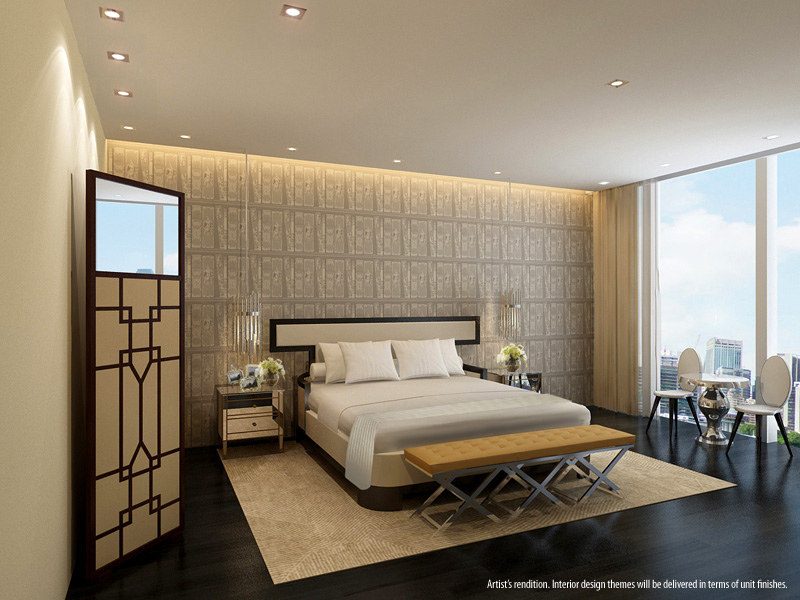 SUITE
A unit type perfect for the upwardly mobile citizen. This 1-bedroom unit has its living, dining and kitchen areas, and a luxurious bedroom with bathroom and tub.
1BR Unit
The 1 bedroom unit is a bigger version of the suite allotting a very generous space for living, dining, kitchen and powder room; plus a master's bedroom with its own bathroom, walk-in closet, a glass shower and a tub.
Available Unit for Sale!  

Please Call for the latest price update.




THE AMENITIES:
LIVE EXQUISITELY
THE TRUMP PLAZA & WATER FEATURE
A visual delight to welcome your arrival. Sophistication starts from the moment you glance. The Trump Plaza serves as a dramatic attention that indeed, you have arrived. And it is beside with the Century City Mall were you can dine and shopping to a branded boutique.

GRAND LOBBY

An understated elegance.
The Grand Lobby greets you with a lofty triple height ceiling adorned with an iconic chandelier, pendant lamps and elegant furniture.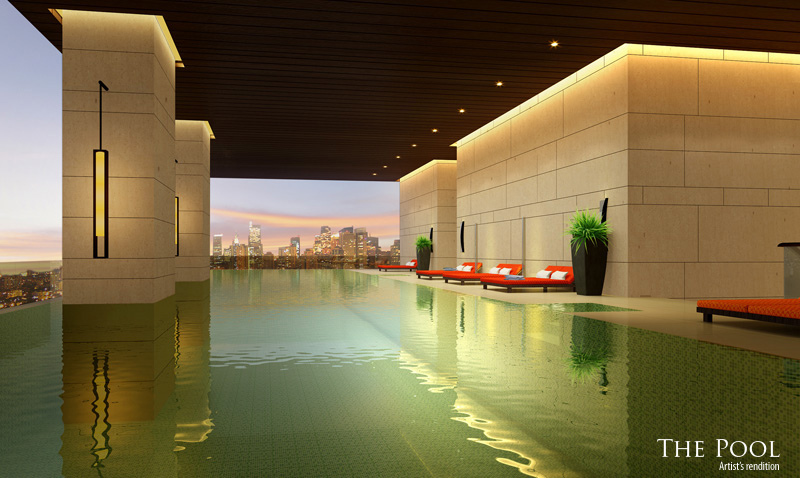 THE POOL
A plunge to a life well-lived.


Take pleasure is a daily 5-lap routine workout or simply soak up the sun on a weekend its your very own pool overlooking the Makati skyline. Intricately designed with glass mosaic tiles,honed finish marble and bright lounge beds.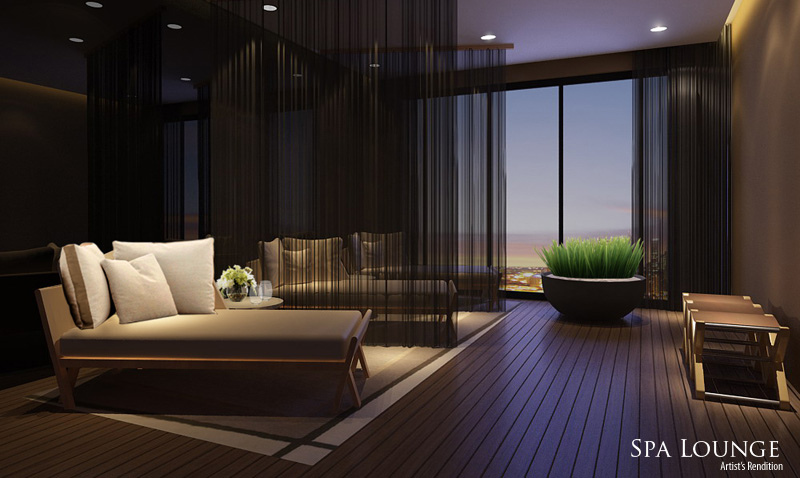 SPA LOUNGE
A prelude to your indulgence.
Relax while you wait for your well-deserved pampering at the spa lounge adorned with cheer black organza and timber flooring in walnut satin stained finish.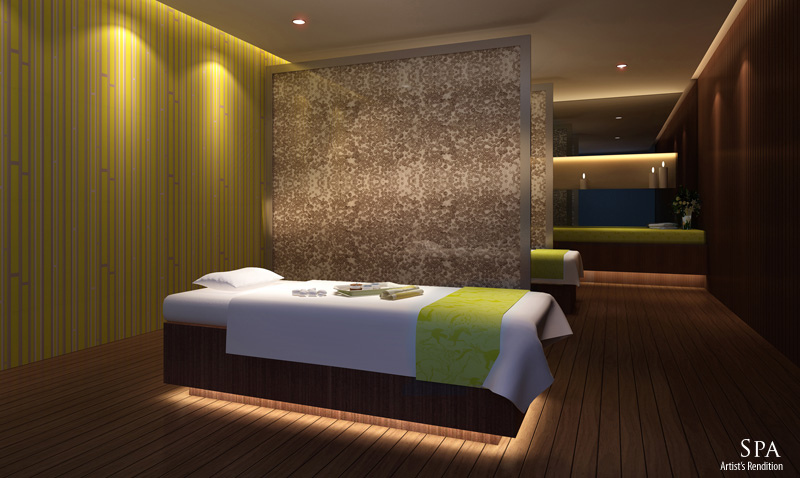 SPA

Sanus per Aquam (SPA)

It means health by water. Treat yourself to a relaxing dip in the jacuzzi, a few minutes in the steam bath and an aromatherapy massage in your exclusive spa.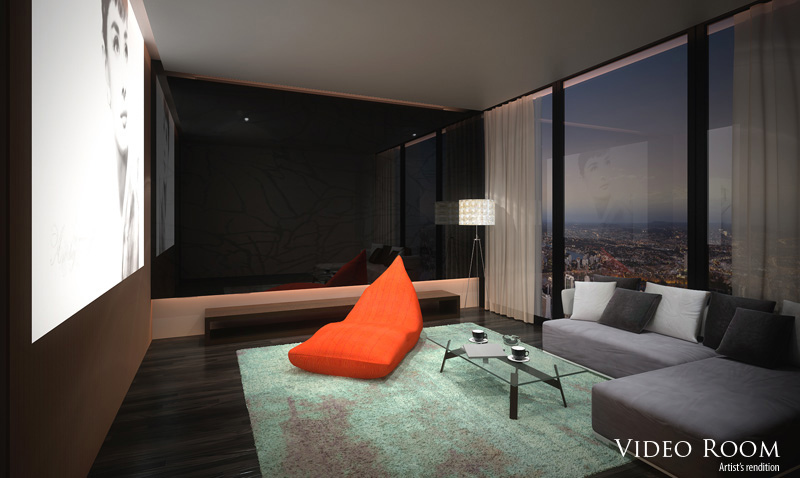 VIDEO ROOM
A time to dream. Transport yourself to a new world while you indulge in cinema or get excited in sports entertainment with your friends in the video room.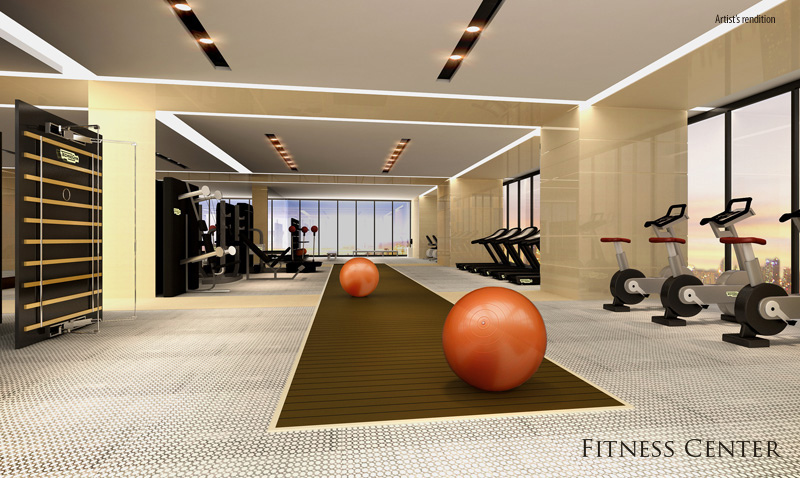 A habit that keeps you young. Stay fit and fabulous in your fully-equipped and stylishly designed fitness center.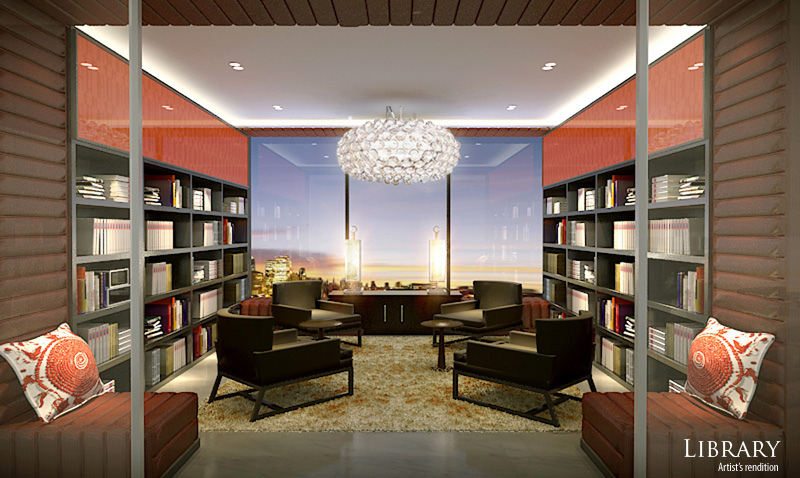 A chic alcove of erudition.
Go through the archives of our special collection on finance, business, art and travel in your library's elegant interiors accentuated with intricately-designed wallpaper and furniture.
BUSINESS CENTER
A pleasure to do business.

Organize your work and mentally prepare for a busy day ahead in the business center embellished with art deco wallpaper and furniture, dark stained walnut book shelf and chevron slate carpet.
MEETING ROOM
Conduct your business conference in style in its tastefully chic interiors that blends ultramodern and classic sophistication.

Trump Tower Manila is a P6-billion project that will no doubt reinforce Century's reputation of being a solid, credible and innovative property firm. "It is an honor for us to bring the Trump brand to Manila with this project, which we very much seek to achieve for the purpose of propelling the local landscape into a premier and global destination. The bottom line of the developer has always been to sizable contribute to the progress of the Philippine real estate industry, and, in turn, provide a platform that benefits our country."
Be a part of the most prestigious property and Live Elegantly at The Trump Tower Manila.

We have 10 more available units for sale -- If interested please Call for the Sample Computation.
Looking  forward to hearing from you.


Thank you.


FLOR RANOLA


https://www.deoandflorrealestates.com
Mobile:  +63 916 654 2086 (Viber or WhatsApp)
Mobile:  +63 998 350 7261
Phone:   +(63 46) 683 6915
Property Search
Featured Properties
Contact Details
Mobile #:  +63 998 350 7261- (FaceTime)
Mobile #: +63 947 766 6026 - Smart
Mobile #: +63 916 654 2086 - Viber & WhatsApp
PLDT Phone# : +63 2 871 6589 - Manila
PLDT Phone# : +63 46 683 6915 - Cavite

Emails:
[email protected]
[email protected]

Yahoo id: florranola
Skype id: flor_ranola
Twitter: @deoandflor
Instagram: @deoandflor
Who's Online
We have 66 guests online