THE SPINNAKER BEACHFRONT PROPERTY-CONDO UNIT FOR SALE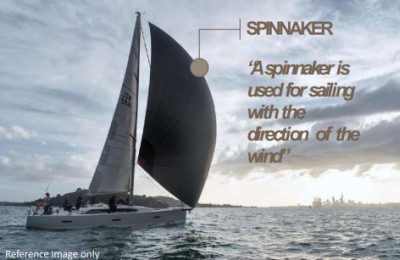 Ref : Reference# 60
Address :
Club Laiya, San Juan, Batangas,
BATANGAS

| | |
| --- | --- |
| Selling price | : Php 11,000,000 |
| Down Payment | : Consult us |
| Reservation Fee | : Php 100,000 |
Description :
WELCOME TO SPINNAKER AT CLUB LAIYA


San Juan, Batangas





The Spinnaker Full Animation - 01-24-2023.mp4






The Spinnaker is a high-end BEACHFRONT condominium project being developed by Landco Pacific Corporation.  It features hotel-like amenities and facilities while putting great importance to sustainability.
The Spinnaker is located in a 23-hectare resort estate development called Club Laiya, just a mere 2.5 hours drive from Metro Manila.  Over the years, the town of San Juan in Batangas has established itself as one of the most popular tourist destinations in the country because of its white sand beach.  Investors of Club Laiya have the option to build their beach homes or commercial establishments (or both) to cater to the growing tourist arrivals.
Wake up to the breathtaking view of the sea and mountain!

SAIL TO YOUR NEW HOME.



The Spinnaker Infinity Pool
The Spinnaker Tower with Helipad
Beachfront Living
Edge
Costal Secret

The Beach Towns


6th Floor Plan - Amenities
Sky Ballroom
Sky Bar
The Kids' Zone
The Lounge


Spinnaker- Infinity Lap Pool



5th Floor Plan-Amenities



Spinnaker- SPA
Spinnaker- Fitness Center


2nd Floor Plan- Amenities
Spinnaker- meeting & Conference room



Ground Floor Plan




Spinnaker- elevator lobby
Spinnaker-Reception Lobby
FEATURES OF DELIVERABLE UNTS 


Studio Unit

Spinnaker-Deliverable Studio Unit -

Unit Price: Ph 11M - 13M



Spinnaker-Dress-Up -Studio Unit 



Spinnaker-Deliverable - 2 Bedroom Unit -

Unit Price:  Ph 27M - 43M





Spinnaker- 2 Bedroom unit - deliverable Unit -

Unit Price: 27M - 43M




Spinnaker- Dress-up - 2 Bedroom Unit-Bedroom 1


Spinnaker- Dress-up  Bedroom 2
Spinnaker-Finished Deliverable 3 Bedroom Unit
Spinnaker-Deliverable -3 Bedroom Unit -

Unit Price:  Ph 43M - 72M




Spinnaker-  Dress-up - 3 Bedroom unit


Spinnaker- Dress-up -3 Bedroom Unit


Spinnaker- Dress-up 3 Bedroom Unit



******


*****




Anchored on Sustainability




BUILDING FEATURES:

• 3 passenger elevators plus 1 service elevator
• Helipad at the roof deck
• Grand staircase leading to the meeting rooms, gym, and spa
• RFID-enabled elevators
• Concierge for the residents and separate concierge for hotel guests
• Exclusive drop-off bay
• 3-level podium parking floors
• 2 Electronic Vehicle (EV) charging stations
• Guardhouse at the ground floor (to podium parking)
• Bicycle parking stand/area
• 100% standby emergency power
• Two (2) provisions for telecommunication providers
• Mail room
• Automatic fire alarm, fire detection, and sprinkler systems
• CCTV monitoring for common areas
• Wi-fi provision at selected common areas
• Linen room per residential floor
• Garbage room per residential floor
• Clinic for emergency cases
• Property management office (admin, engineering, security)




EASY ACCESS

• 2.5-hours drive from Metro Manila.
• Located in one of the established resort destinations in Batangas.
• As of July 2022, tourist arrivals in San Juan have registered 1,004,619 arrivals (to compare, Boracay registered        1.75Mn* tourist arrivals in the full year of 2022).
* https://mb.com.ph/2023/01/10/more-than-1- 75-million-tourists-visit-Boracay-in-2022



"SAIL TO YOUR NEW HOME"




If you have some questions and concerns, please don't hesitate to call or text on my numbers.

Looking forward to hearing from you soon.


Please Call on my number

Mobile:  +63 916 654 2086  (Viber or WhatsApp)

Mobile:  +63 908 651 6598

 
Property Search
Featured Properties
Contact Details
Mobile #:  +63 908 651 6598- (FaceTime)
Mobile #: +63 947 766 6026 - Smart
Mobile #: +63 916 654 2086 - Viber & WhatsApp
PLDT Phone# : +63 2 871 6589 - Manila
PLDT Phone# : +63 46 683 6915 - Cavite

Emails:
[email protected]
[email protected]

Yahoo id: florranola
Skype id: flor_ranola
Twitter: @deoandflor
Instagram: @deoandflor
Who's Online
We have 84 guests online